If you are want to rent a home, you have come to the right place.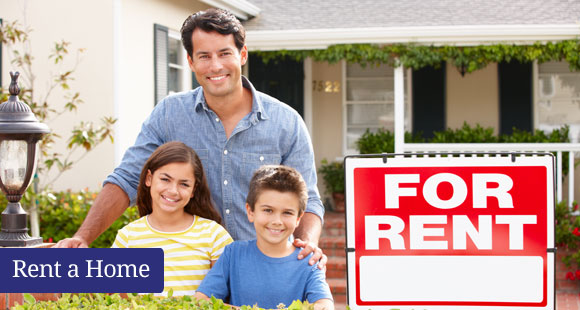 Do you Need a House to Rent?
Castle Keepers® will help you find a house for lease that best fits your needs, desires, and your budget for houses priced at $1,500/mo. and higher. Specializing in finding quality lease houses for prospective tenants for the past 28 years, Castle Keepers® can help you find a lease house with the number of bedrooms and bathrooms you need, within your price.
Tenant Qualifications Standards
Castle Keepers®, Inc. supports the Fair Housing Act as amended, prohibiting discrimination in housing based on race, color, religion, sex, national origin, handicap or family status. The following qualification standards will be required from every prospective resident. A lease guarantor may be required for approval in some cases.
Income:
Total monthly income for at least one applicant must be at least three (3) times the amount of the monthly rent.

Credit:
A retail credit report will be accessed on each applicant. Excessive late payments, defaults, and/or unpaid rental related debt will be grounds for denial.

Rental History:
Prospective residents must have lived for a minimum of six (6) month's at their present verifiable residence. Prospective residents must have confirmable residency for a minimum of the past twenty-four (24) months. Previous payment history will be reviewed and no negative rental history will be accepted. Negative rental history is described as, but not limited to the following: Any damages owed to past Landlords, rental related debt as described above, and/or evictions filed within the past sixty (60) months.

Checks:
A negative check writing history will result in applicant paying rent by certified funds and/or being grounds for denial.

Self Employed, Retired or not Employed:
If self employed, retired or non-employed, the applicant must provide photocopies of tax returns from the previous two years, financial statements and/or photocopies of the three (3) most recent bank statements showing proof of ability to pay rent for the term of the lease. Increased Security Deposits may be required.

Criminal History:
Applicants with felony convictions within the last seven (7) years, or misdemeanor convictions involving crimes against persons or property, illegal drug related crimes, crimes involving moral turpitude, or prostitution related offenses, will not be accepted. If an applicant has a felony prosecution pending before a Court, detailed information about such crime will be required before a decision will be made.
---
Castle Keepers does not allow the following breeds to be kept in a Castle Keepers home due to insurance provisions.
Akita
Chow
American Staffordshire Terrier
Presa Canario
Pit Bull
Rottweiler
Doberman Pinscher
Wolf Hybrid
German Shepherd
Any dog that is a mix that includes one or more of the breeds listed above. It is the policy of Castle Keepers Inc. that the above dogs are not permitted on property managed by the company, either as a permitted pet or as a visiting pet.