Create A Steady Income And Lease Your House Today!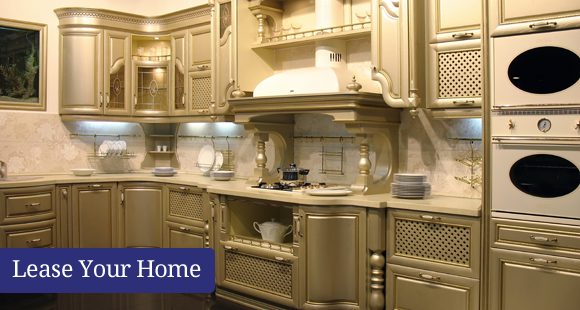 Let your investment pay you back with a positive monthly cash flow. Castle Keepers® will take care of all of the details so you can just sit back and watch your house earn you money. Ask us to do a Comparative Market Analysis (CMA) on your home to see what houses in your subdivision are leasing for. Castle Keepers® will make the chore of being a landlord painless, easy, and profitable. Castle Keepers® has been showing, leasing and maintaining quality residential houses for over 28 years. We understand the market trends and strive to get you the best tenants and the highest rent possible. Presenting, pricing, showing, leasing and managing houses is one of our specialties. We market single family homes that lease for at least $1,500 a month. Castle Keepers® is experienced in some of the most advanced technologies involving home security, HVAC, sprinkler systems, hardwood floors, and other high end amenities. Our professionals train to improve their skills to provide you with a high standard of care for your house, which should result in the highest lease price for your house.
Castle Keepers® outstanding property management services include:
Property evaluation
Attracting qualified tenants
Careful tenant screening
Comprehensive legal forms
Rent collection
All security deposit procedures
Complete accounting services, including computer generated monthly statements
Repairs and maintenance supervision
Optional, Fee Based, HVAC and Property Inspection 2/year
Optional related services
Why hire Castle Keepers® to lease your property? 
A qualified, competent Castle Keepers®' real estate agent will help you navigate the multitude of decisions that arise when deciding whether to lease your house. A Castle Keepers® agent provides value to the homeowner in many ways:
Pays for most MLS marketing costs.
Adds experience and expertise in all aspects of the leasing and management process as well as handling all showings.
Brings a network of known, trusted real estate professionals. If your agent doesn't have the answer, he or she likely knows someone who does.
Always has your interests in mind so you always have someone on your side.
Can handle and advise on setting a good lease price.
Provides you with all the possible options and opportunities without holding back.
Gives an unbiased, realistic view of your home and your options. Unlike yourself, the agent has no emotional attachment to your property.
Has the knowledge to help you ask the right questions.
Being a third party, potential tenants are more likely to tell your agent the truth about your house, even if it is unflattering. This objective viewpoint will help you make the necessary changes to get your home leased.
Your time is valuable. A real estate agent allows you to spend your time how you want.
Castle Keepers is a member of the National Association of Residential Property Managers. NARPM is an association designed for real estate professionals who know first-hand the unique challenges of managing single-family and small residential properties. NARPM® offers an effective, professional learning environment for owners of property management companies, property managers and their office staff.
SaveSave
SaveSave
"

I will help you price and lease your house, and then manage it to ensure you a constant cash flow."
— Kenny Raupple